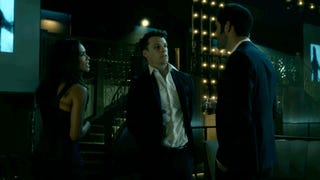 Welcome to the Lucifer season 4 episode 3 "O, Ye of Little Faith, Father" spoilerific reaction, where you can share your thoughts on the show as it plays out or after it's done.
If you have any reviews you want to share, post them done in the comments and I'll throw them up here.
Interesting Roles: Vinessa Vidotto as The Piper in Piper In the Woods

Apparently Vinnesa here is quite new to acting as she only has two listed credits on IMDB, Lucifer and whatever the hell this is.